Bucket lists are my thang. If anything even slightly piques my interest, you better believe that I'm googling the heck out of that thing as soon as I can get my hands on the internet. (I know that's literally impossible, but for the post's sake, let's continue.) If I like what I see,
POOF!
it's on my bucket list. Just like that. If I physically wrote out my bucket list, it would span several miles. That's probably not even that much of an exaggeration.
When I saw the Runners Tell All link-up prompt for this month, I got excited. Really excited. Because like I said before, bucket lists are my thang.
So, without further ado, I present my race bucket list to you! (Warning: this may get very long. I'll try to contain myself, but no promises.)
1. Austin Half Marathon
My Texas-dwelling, Austin-loving cousin has run this race for the past 3? 4? years and has absolutely loved it. She keeps telling me to come down and run it with her, which I think would be so amazing. However, there is just one small problem to this race. It's held in February and the weather is
slightly
different in Michigan than in Texas. I would have to train in knee-deep snow and freeze my ears off or
on the treadmill
(gasp!). Either way, I think that I would endure the elements or the
torture machine
treadmill for the opportunity to run with my cousin!
2. Disney Princess Half Marathon
Besides Hogwarts, running a Princess Half through Disney is as magical as it gets in my mind. I've heard that this is a good beginners half marathon as there are lots of opportunities to stop for photo ops with the princesses. Sign me up! (and pay the registration fee for me too, while you're at it!)
3. Hot Chocolate Run 15k (Chicago)
As everyone knows, themed races are fun. But using some simple math (Chicago+running+chocolate), the Hot Chocolate Run has the formula to beat them all. I mean, its not every race where the food at the finish includes a chocolate fountain.
4. Great Turtle Trail Run Half Marathon
Things this race has going for it:
1. It takes place on
Mackinac Island
, which as every Michigander knows, is pretty much the best.
Umm, yeah. That's pretty much everything. Mackinac Island is amazing and if you're ever in Michigan in the summer, it's worth the trip. Amiright?
5. BTN Big 10k
Living smack dab between MSU and UofM means that the B1G is a big thing around these parts. We take Saturday afternoon football seriously and there has been many a relationship ended over divided rivalries. (Actually, I made that up, but I'm sure it's happened!) Growing up a UofM fan, but anxiously anticipating my acceptance letter (I'm being optimistic!) from MSU, I definitely have a fair share of B1G in my blood. And the fact that it's in Chicago? I'm there.
6. Detroit Free Press Marathon Relay
One of my pet peeves is when people, especially people who have never been, hate on Detroit. While it's true that there's a lot of things that need some fixing, Detroit has so, so much to offer. One of these things is the annual marathon relay that accompanies the marathon and the half among some other shorter races. I've wanted to run a marathon relay for a while and I'm hoping that next year will be the year as it will be the first year in a while that I'm not wrapped up in a cross country season. Oh, and I'm just documenting it here that I call dibs on the leg that crosses the Ambassador Bridge from Detroit to Canada!
7. Firenze Marathon
When I went to Europe this summer, I spent about a day in a half in
Florence, Italy
. And I left my heart there. Running a marathon through the medieval cobblestone streets and passing by my love, the Duomo, would be the experience of a lifetime. And quite possibly the last experience of my lifetime considering that this is a full 26.2 miles!
8. Athens Marathon
What better a marathon to run than the original marathon in Athens, Greece? Although, as I've been taught in world history, the runner of the first marathon who was a messenger died from exhaustion after he finished. So maybe this isn't such a good idea?
Writing about all these races has made me excited to get out there and go for one of them. Link up with
Beka
and
Amanda
and share your running bucket list! Ready? Go!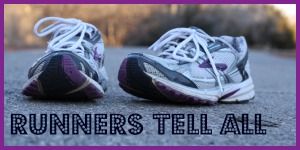 And let us run with perseverance the race marked out for us . . .
- Hebrews 12:1
Love,
Allison